The Help (Hero and Mai)
Hero

District 10 Rancher

Jensen Quackles. Argument invalid.

Posts: 376

Post by Hero on May 6, 2014 19:18:08 GMT -5
Lotus

District 8 Factory Worker

Sometimes we just have to let our imaginations loose - Embrace it. Live it. Love it.

Posts: 1,757

Post by Lotus on Jul 13, 2014 8:08:21 GMT -5

Jess looked at the nurse as she waited for her to give a reply. She managed a smile when Clark asked for food and the nurse quickly agreed to bring him some.

"Nurse? My father can be sent in in five minutes."

With that the nurse nodded and left the room so it was just Clark and herself again.

She turned back to Clark and ducked her head down to hide the tears glistening in her eyes.

"Everyone thinks I'm a mess, they bunch all of us victors together. They know we either suffer from the terror of the games or bask in that terror. They do nothing to help us, just say it's normal and we should be grateful we're alive. How am I supposed to be grateful I'm alive? I killed people. I'm glad you never saw my games, not because I was just a supposed pretty face that you didn't want to see die. I snapped in there, I broke down and that was the moment I nearly died. I was so close to the verge of death that I nearly gave up, but I wanted to make my dad love me by proving that I was worth something. I ended up killing a kid, my first kill in there and from there I didn't stop till I was the last... I suffer from it every day, the nightmares don't stop when the sun rises. And there's also this problem, that we haven't just known each other this short amount of time. I know you, but I can't remember from where. I may have lost a memory of something, but I need you to tell me how we really know each other. I would remember your eyes anywhere... That's why I just get by..."

She trailed off as the tears streaked down her cheeks. She brutally wiped them from her cheeks before lifting her head and giving Clark a soft smile.

Slowly, she initiated the first contact and she moved forward and placed her lips softly on Clark's, kissing him slowly. Just then the door opened and in stepped her father, his face a mask of anger. He strode towards Jess and pulled her from Clark's reach which caused her back to slam into the wall. She looked up to see her father standing in front of her, sneering.

"You lost me my servant girl. He won't be able to work for weeks with that leg, and it's your fault!"

Jess shrank back away from him, which wasn't a good idea because his hand came out and slapped her across the face; hard.

"You useless girl. You should have been shot!"

That was the final straw, tears streaked down her face again as her father stepped away from her.

She looked towards Clark who sat on the bed with wide eyes,

"I'll be back soon Clark, I promise."

With that she ran out of the door and out of the hospital. She ran all the way back to her house in the Victor's Village, where Atlas was waiting for her at the door. She didn't even have time to comfort her from her whining, instead she ran upstairs and into the bathroom. She sank down to her knees as she reached for something sharp, and she slowly did the only thing she had ever been able to do well; hurt herself.
Shoutbox
Welcome to Jabberjay!
Elletnah™ The JabberJay
:
<3 you all
Apr 7, 2021 18:54:08 GMT -5 Gav:
Happy new years all <3
Jan 1, 2021 5:22:59 GMT -5 Brave!:
I literally was just in the middle of writing my final paper, and somehow this website jumped back into my mind? Crazy stuff haha. I hope you are all doing fine! Glad to see I'm not the only one who thought to stop by again <3
Dec 10, 2020 21:42:30 GMT -5 Gav
:
Happy holidays all, hope everyone is holding up okay in these tough times. If you want to catch up w me sometime email me - gavinrjordan15@gmail.com
Nov 17, 2020 2:33:42 GMT -5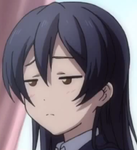 Jess
:
also happy spooky season
Oct 26, 2020 21:10:24 GMT -5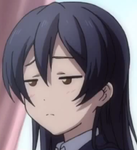 Jess
:
i can't believe i joined this site as a kid and i'm now an adult....boggles the mind, anyway hope you're all well <3 i'm studying film & creative writing at uni so like, thanks for enduring my shitty writing i'm actually kinda good now
Oct 26, 2020 21:10:05 GMT -5 Katiieee:
Jk I don't remember my login hmu at kaitlynelandry@gmail.com
May 14, 2020 15:14:30 GMT -5 Katiieeee:
Rping*** not doing
May 14, 2020 15:12:29 GMT -5 Katiieeee:
Thinking about making a discord server for doing, if y'all interested HMU in my messages and I'll send you my email, unless y'all have me on Facebook then hmu there
May 14, 2020 15:12:07 GMT -5 Gav:
Feel that
Apr 7, 2020 1:55:07 GMT -5
Elletnah™ The JabberJay
:
heck im bored
Mar 31, 2020 17:10:50 GMT -5
Elletnah™ The JabberJay
:
Rofl omg that's great. Also courtesy of DnD I think I may have FINALLY figured out a reasonable battle system
Oct 9, 2019 23:37:29 GMT -5 Katie yes:
LITERALLY COMES OUT 5 DAYS AFTER THE WEDDING anD if that's not comedic timing I don't know what is
Oct 6, 2019 7:29:35 GMT -5 Katie yes:
ME
Oct 6, 2019 7:28:23 GMT -5
Elletnah™ The JabberJay
:
DUDE Who else is excited for Of Songbirds and Snakes??? (New Suzanne Collins book, I think its already going to be developed into a movie
Oct 5, 2019 23:30:59 GMT -5
Elletnah™ The JabberJay
:
I kinda felt like the big sister of the site because i think i was the oldest. Its crazy all the crap that went down in such a short amount of time
Sept 10, 2019 16:25:06 GMT -5 Gav
:
I hope everyone's having an amazing year so far (:
Apr 12, 2019 6:53:51 GMT -5 Gav
:
Crazy to think about how long ago that was and how much has changed in my life since then
Apr 12, 2019 6:49:47 GMT -5 Gav
:
I think I first started rping when I was literally ten on a diff site then moved over here
Apr 12, 2019 6:49:36 GMT -5 Gav
:
Yeah for real it's crazy to think how long I've been involved in sites like this- even if I wasn't actively making threads or posting anywhere just hopping on to chat with you guys every now and then was always a highlight of whatever day it was
Apr 12, 2019 6:48:59 GMT -5